Driving Range
Our night lit driving range has 28 individual hitting bays, so you can always find an open spot. We have the best prices on range balls ($10 Large, $8 Medium, $6 Warm up). Targets from 10-300 yards including a short game practice deck with 9 targets.
And with the convenience of our Online Store you can now purchase Gift Certificates and Range Cards whenever you want it. Click HERE to check out our current selection!
We have rental clubs available!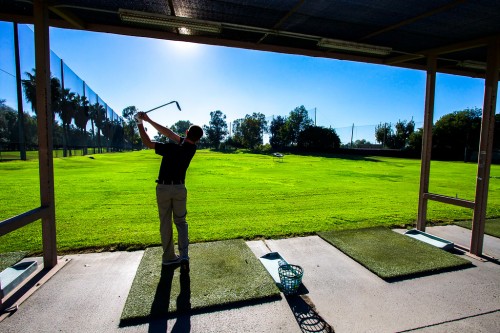 OC Golf Learning Center
River View Golf's Orange County Golf Learning Center features everything you need to improve your game. We have world class instructors that work with everyone from juniors to seniors, beginners to pros. We have classes, camps and lessons available 7 days/week.
The new Ultra Mat, the first truly grass-like mat ever made. The Ultra Mat allows you to strike down and through the ball for a truly fairway like feel. You can spin your irons, practice your fairway woods, or hit your driver off the deck with the most "grass like" mat ever produced.
To ensure an accurate distance reading at all times, the target greens are laser measured to each hitting station. With a canopy to keep you cool, and lights for night practice, this range is the perfect place to tune up your game.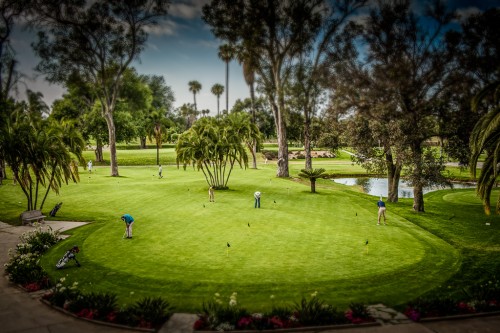 Putting Course
This is the largest and best putting course in Orange County and is one of the most popular attractions at River View Golf. Over 30,000 square feet, and containing every type of putt imaginable. This ever changing layout is guaranteed to take strokes off your putting game. There is no charge to use the putting course.
River View Golf is just minutes away from Disneyland, Anaheim, Long Beach, Tustin and Irvine.