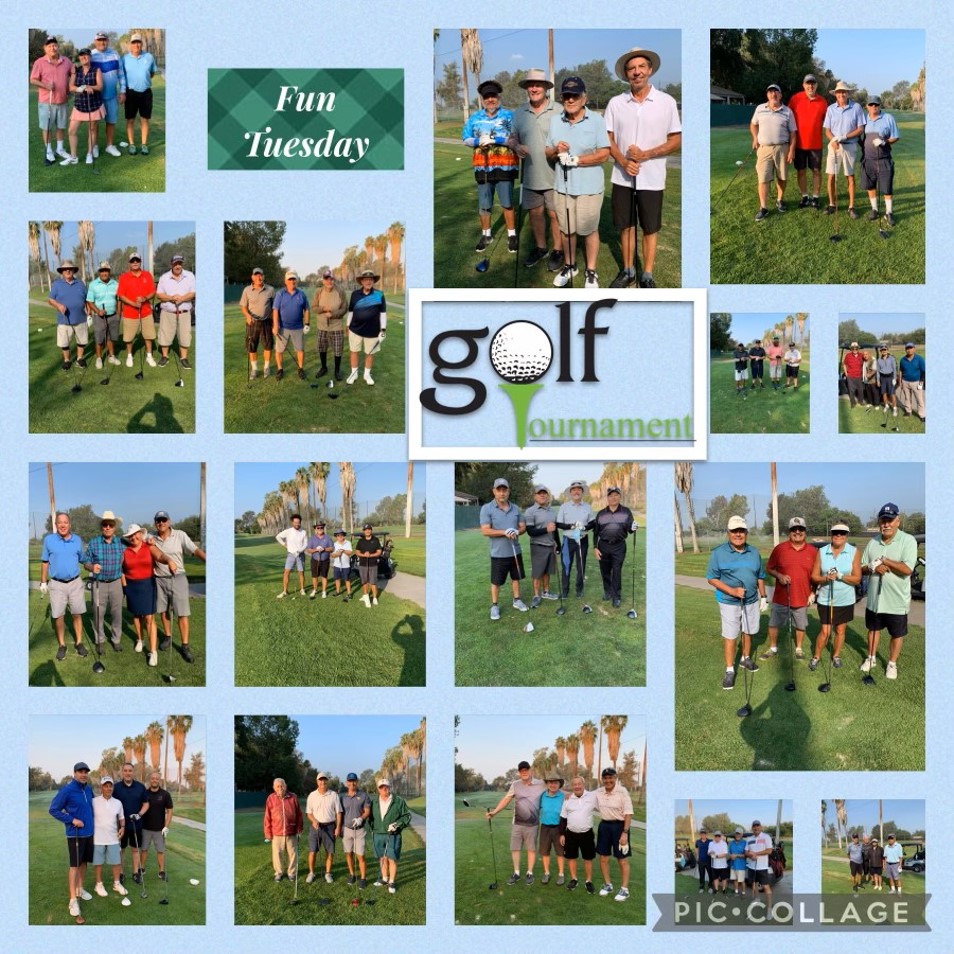 Play Golf with the River View Senior Golf Club. We play every Tuesday and have optional play on Thursday or Friday.
Yearly Membership $15 (may be prorated for end of year entries) which entitles Members to 4 Free Lunches with drink Quarterly, a Free Christmas Luncheon and a Club Championship Free Luncheon.
Holes in one will be awarded a Plaque or a $50 cash award (cost of plaque) and a Free Luncheon to all players playing on the day of your Ace.
We offer team awards as we have a Small Dollar side-pot that pays out for Team events and Closest to the Pin awards.
We are granted a Green Fees of $34 with a cart if you are a member.
Members must be minimum 55 years old. We "Welcome" both Male and Female Golfers.
We play both Team Scramble Games and Play your own Ball Games. You do not have to be a USGA Member to join. We have the tools to determine your Handicap for River View Golf Course Only. If you do have a USGA Card than we will use that.
We award all prizes at the end of the golf round and enjoy another round at the Full Service Golf Snack Bar after.
We tee off at 7:00 am sharp, we have been granted a Shot Gun Start which allows us to get to the 19th Hole that much earlier. Check in is between 6:00 am – 6:30 am.
For additional information or to become a member please contact
Paul (Paulie) Dominguez at: papalees1@gmail.com
See you on the Course.